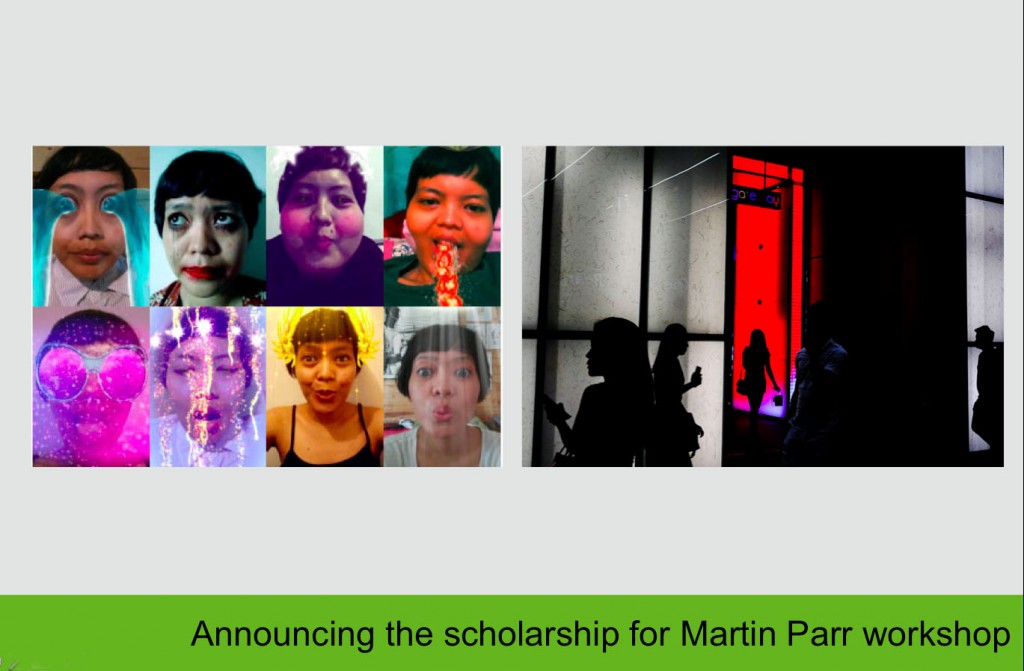 We are pleased to announce the two recipients of the scholarship for a 1-day-workshop by Martin Parr at Leica Store Indonesia in Jakarta on 13 January 2018.
The workshop entitled Shape your Photographic Vision is aimed at serious photo enthusiasts and professional photographers who have a good understanding of photographic practice and are interested to improve their photographic vision and reach their goals by getting the next step in their development.
The scholarship is made in the support of Permata Photojournalist Grant (PPG), the programme dedicated to developing the talents of Indonesian photojournalists. The winning entries are Arum Tresnaningtyas Dayuputri, Bandung (TOT 2013-2014) and Fernando Randy, Jakarta (PPG 2012).
The selected team consisting of Edy Purnomo (Photographer and educator, Jakarta), Rebecca Simons (Independent curator and educator, Amsterdam) and Sasa Kralj (Educator and Panna guest mentor, Zagreb) selected them from 10 entries.
Fernando's project on working class in Jakarta while Arum's work contains a collection of selfie photos taken by smartphone as an attempt to heal from broken hearted and losing her good friend.
Sasa Kralj says, "Fernando shows visual maturity (notices unordinary moments, angles and games of light and shapes that add strength to his images), and incorporates humor that enhances symbolism and meaning of his images. Also, I appreciate diversity of approaches and interests but most of all the depth of his caption that shows connection with people as part of the research while making a story".
Rebecca Simons says, "I appreciate that Arum is investigating the medium of photography in many ways and also the way she considers the form of how she is bringing the stories to her audiences (through books and exhibitions). The work is diverse (and a bit confusing at times), but there is much personality, sincerity but also humour in her work. I believe she could really benefit from this workshop and that it would help bring out the personality and strength of her work". Meanwhile, Edy notices Arum's interest in pop culture in Indonesia.
CONGRATULATIONS to the two recipients of the scholarship! We apologize for those who have not been selected to join the workshop. Our appreciation and gratitude go to those who have participated by sending their best portfolios. Thank you for the great support to this program.
Let's keep the spirit up and keep on creating good works!
Warmest regards,
on behalf of Permata Photojournalist Grant team