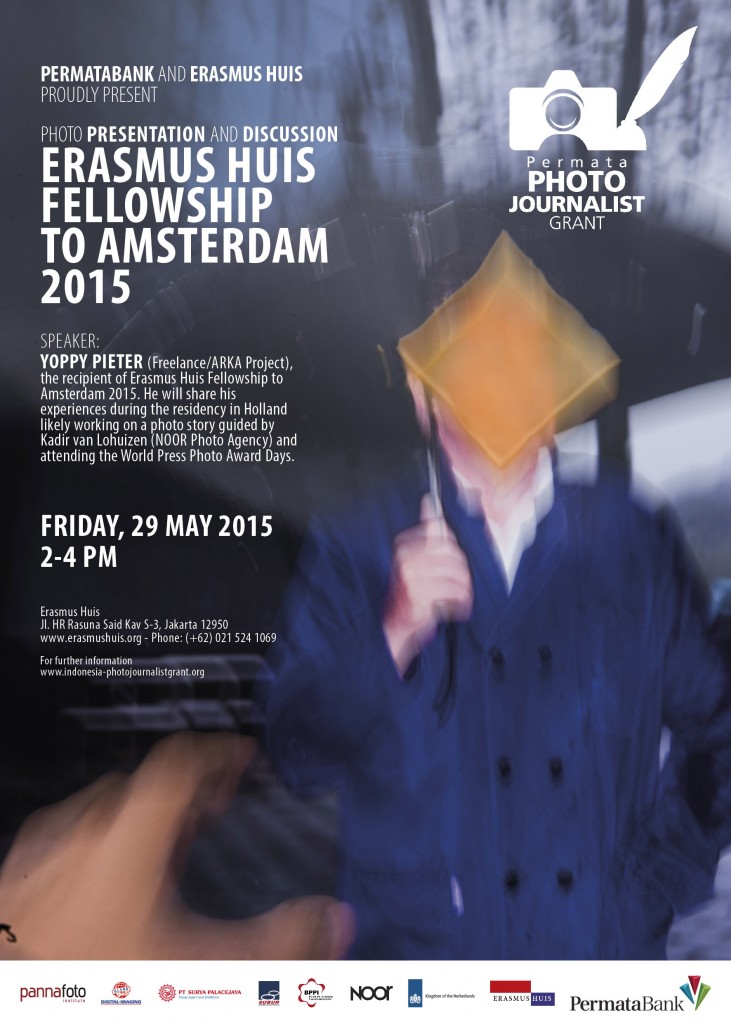 PermataBank and Erasmus Huis proudly present
Photo Presentation & Discussion
Yoppy Pieter (Freelance/ARKA Project), the recipient of Erasmus Huis Fellowship to Amsterdam 2015. He will share his experiences during the residency in Holland likely working on a photo story guided by Kadir van Lohuizen (NOOR Photo Agency) and attending the World Press Photo Award Days.
Jl. HR Rasuna Said Kav S-3, Jakarta 12950
Yoppy Pieter started his career
as an Advertising Coordinator for publishing company. Seven years later he takes his path to professional photography and travel writing for magazines such as DestinAsian.
He gained photography knowledge through workshops at PannaFoto Institute, Permata PhotoJournalist Grant 2011, Angkor Photo Workshop 2012 in Siem Riep, Cambodia and Erasmus Huis Fellowship to Amsterdam 2014.
Along with his colleagues, he established ARKA Project, a photo collective based in Indonesia.