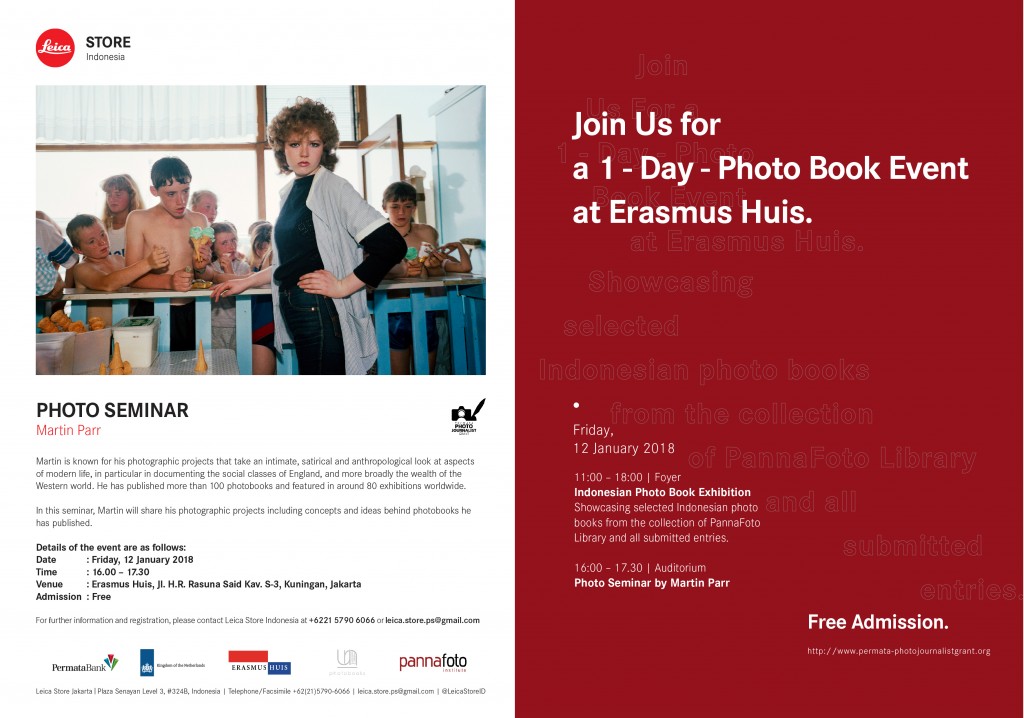 Join us for a 1-day-photo book event at Erasmus Huis.
FRIDAY, 12 JANUARY 2018
11:00 – 18:00 | Foyer
Indonesian Photo Book Exhibition
Showcasing selected Indonesian photo books from the collection of PannaFoto Library and all entries from open calls.
Further information of the photo book exhibition, please contact Lisna at +62 8521 5565 835 or info@pannafoto.org
16:00 – 17.30 | Auditorium
Photo Seminar by Martin Parr
Martin is known for his photographic projects that take an intimate, satirical and anthropological look at aspects of modern life, in particular in documenting the social classes of England, and more broadly the wealth of the Western world. He has published more than 100 photobooks and featured in around 80 exhibitions worldwide.
In this seminar, Martin will share his photographic projects including concepts and ideas behind photobooks he has published.
For further information and registration, please contact Leica Store Indonesia at +6221 5790 6066 or leica.store.ps@gmail.com
Free admission