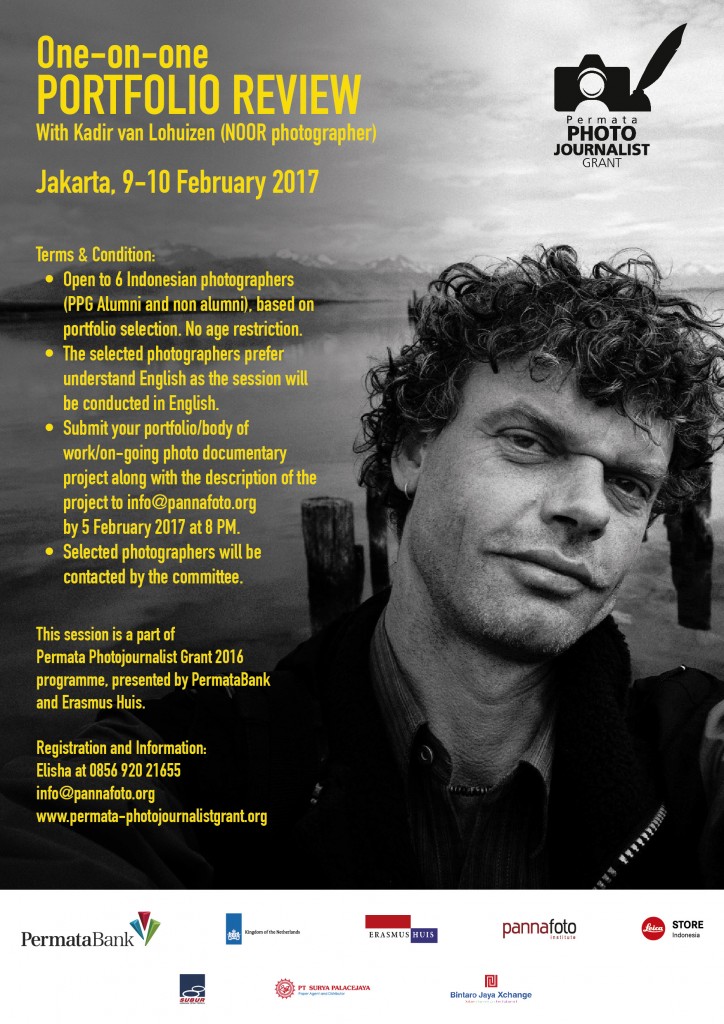 One-on-one
PORTFOLIO REVIEW
With Kadir van Lohuizen (NOOR photographer)
Jakarta, 9-10 February 2017
Terms & Condition:
Open to 6 Indonesian photographers (PPG Alumni and non alumni), based on portfolio selection. No age restriction.

The selected photographers prefer understand English as the session will be conducted in English.
Submit your portfolio/body of work/on-going photo documentary project along with the description of the project to info@pannafoto.org by 5 February 2017 at 8 PM.
Selected photographers will be contacted by the committee.
This session is a part of Permata Photojournalist Grant 2016 programme, presented by PermataBank and Erasmus Huis.
Registration and Information:
Elisha at 0856 920 21655
info@pannafoto.org
www.permata-photojournalistgrant.org