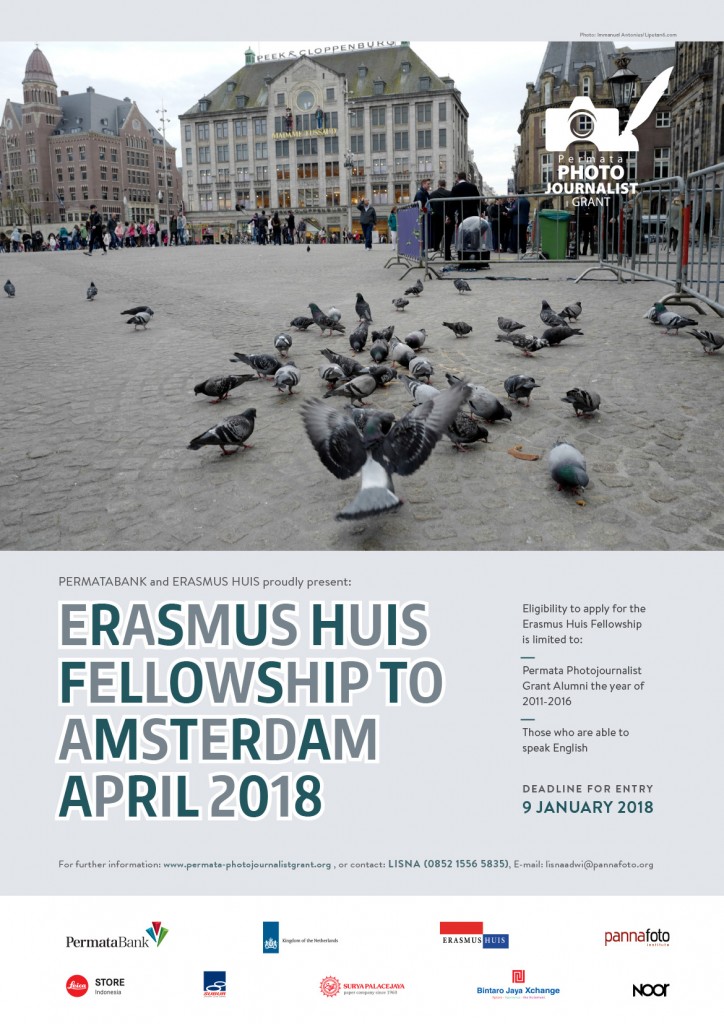 PermataBank and Erasmus Huis proudly present
ERASMUS HUIS FELLOWSHIP TO AMSTERDAM
April 2018
Through its fellowship programme, PermataBank and Erasmus Huis will award a fellowship to one of Permata Photojournalist Grant (PPG) Programme Alumni the year of 2011-2016.
The programme offers a one week residency training in Amsterdam. During the residency, the selected candidate will have the opportunity to work on a photo story mentored by Kadir Van Lohuizen (NOOR Photo Agency), including an opportunity to attend the World Press Photo Award Days in Amsterdam.
Visa, airfare, accommodation and the expenses related to the programme are included in the fellowship.
Eligibility to apply for the Erasmus Huis Fellowship is limited to:
• Permata Photojournalist Grant Alumni the year of 2011-2016
• Those who are able to speak English
The deadline for entry is 9 January 2018.
For further information, please visit www.permata-photojournalistgrant.org or contact Lisna at 0852 1556 5835 or lisnaadwi@pannafoto.org