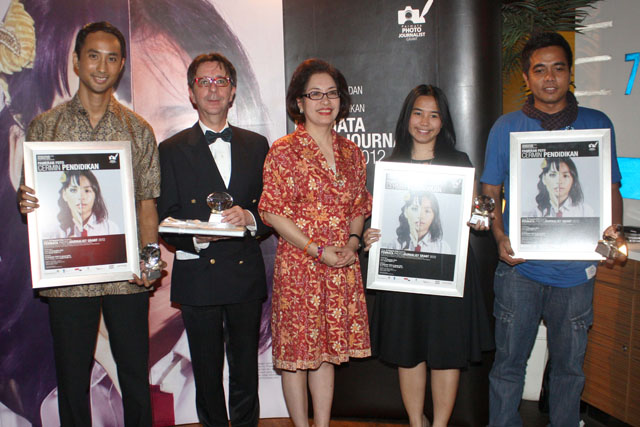 Pameran Foto bertema "Cermin Pendidikan" yang diselenggarakan di Pacific Place Mall, Jakarta, menjadi puncak dari serangkaian 16 sesi kelas yang telah diikuti para peserta Permata Photojournalist Grant (PPG) II sejak 28 September 2012 lalu.
Pembukaan pameran yang diadakan pada hari Kamis, 21 Desember 2012, berlangsung cukup meriah dengan kehadiran para peserta PPG II, para mentor dari PannaFoto Institute dan Pewarta Foto Indonesia (PFI), para pewarta foto maupun penikmat foto. Acara dibuka oleh Leila Djafaar, Executive Vice President, Head Corporate Affairs PermataBank. Dalam sambutannya ia menyampaikan kebanggaannya terhadap hasil karya para peserta PPG II.
"Rangkaian PPG tahun ini melibatkan mentor internasional yaitu Sasa Kralj dan Kadir Van Lohuizen. Dan yang paling membanggakan adalah komplimen dan pujian dari mentor tersebut akan karya-karya para peserta PPG yang menurut mereka cukup memenuhi standar internasional," tutur Leila.
Hal senada juga diungkapkan Ton van Zeeland, Director Theatre and Gallery Erasmus Huis, & Head of Press and Culture Royal Netherlands Embassy di Jakarta, saat mengungkapkan apresiasinya. "I think the quality of participants are good and high. This program is about strenghtening the journalist's job in Indonesia. Journalism is very important and society really count on you. That is why next year we will support Permata Grant."
Dalam pembukaan tersebut turut hadir Sinartus Sosrodjojo selaku Advisor of PannaFoto Institute, Perwakilan dari Pacific Place Jakarta, Binus International, dan perwakilan dari Pewarta Foto Indonesia.
Pameran ini tak lain merupakan representasi final karya 10 pewarta foto yang terseleksi dari berbagai media nasional, kantor berita asing biro Indonesia maupun pewarta foto lepas. Adapun karya foto yang dipamerkan berupa Foto Bertutur (Photo Story) dengan reportase foto yang mengangkat isu-isu seputar pendidikan.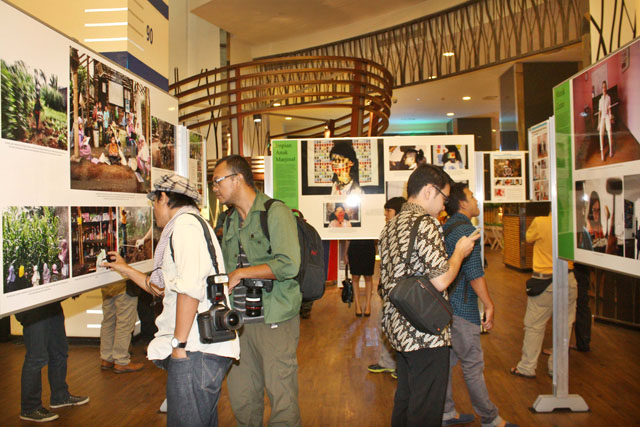 Sepuluh peserta pameran tersebut antara lain: Ardiles Akyuwen (Jurnal Nasional), Clara Prima (Stringer Agence France Press), Dharma Wijayanto (Gatra), Fransiskus Simbolon (Kontan), Dwianto Wibowo (Stringer Tempo News Room), Jefri Tarigan (Indo Pos), Muhammad Fadli (Kontributor Garuda Inflight Magazine), Sumaryanto Bronto (Media Indonesia), Totok Wijayanto (Kompas), dan Fernando Randy (VIVAnews.com). Pameran Foto "Cermin Pendidikan" berlangsung sejak 21 Desember 2012 hingga 6 Januari 2013 mendatang. (AWS)