2018 – Agoes Rudianto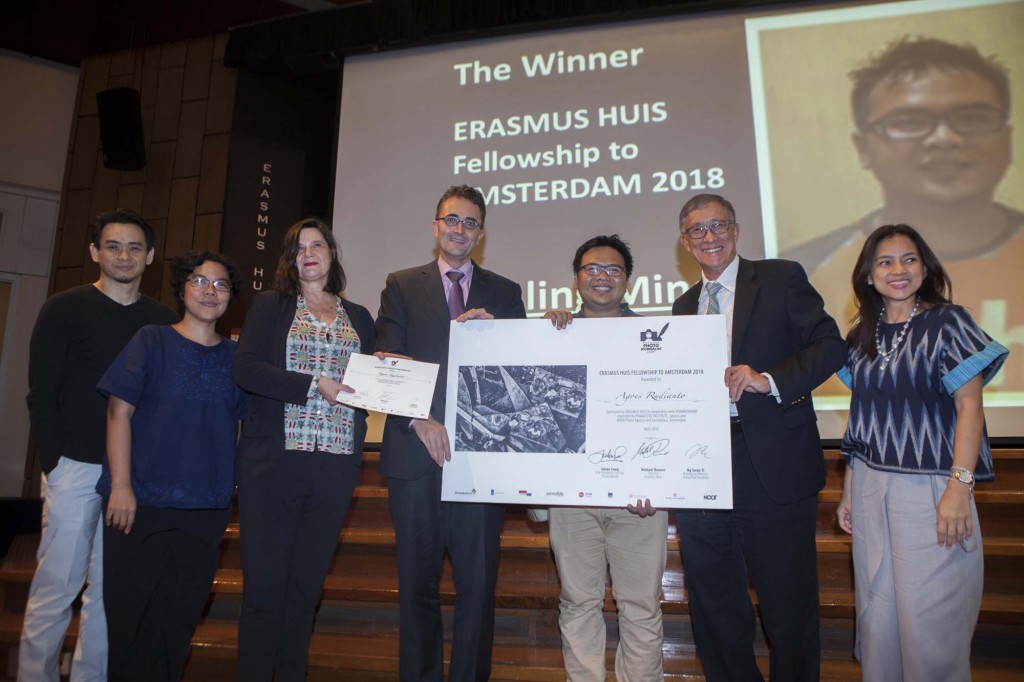 Program Erasmus Huis Fellowship to Amsterdam menawarkan kesempatan bagi alumni program Permata Photojournalist Grant untuk mengunjungi Belanda selama satu minggu dan mengerjakan satu proyek foto bertutur (photo story) dibawah bimbingan Kadir van Lohuizen (NOOR Photo Agency), serta menghadiri ajang bergengsi World Press Photo Awarding Days.
Berlangsung sejak 2014, pada tahun kelima, Agoes Rudianto (Fotografer Lepas & Alumni PPG 2016) terpilih menjadi penerima Erasmus Huis Fellowship to Amsterdam. Dalam kunjungannya, Agoes menyelesaikan sebuah photo story bertajuk Anak Maluku yang kemudian dipresentasikan secara publik di PermataBank, World Trade Center (WTC) 2 pada 17 Mei 2018 dan dipamerkan di Leica Store Jakarta pada Juli – Agustus 2018.
Photo Story
Penerima Erasmus Huis Fellowship to Amsterdam 2018